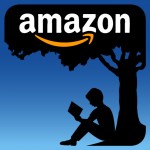 As of 8:00 a.m. this morning, in the Amazon store, Servant is:
The #4 fantasy book in the whole store.
#1 in epic fantasy
#2 in historical fantasy
#1 in sword & sorcery
#2 in coming of age
Nook just has a Sci-Fi & Fantasy category. It's #2 there.
Of all the books sold in either store, it's #91 on Amazon and #23 on Nook.
We luvs BookBub, Precious.