How to not be duped by political blarney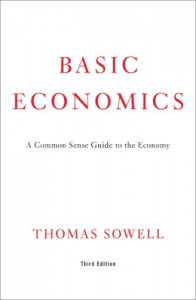 Karl Marx was not a scientist. Nor was Adam Smith before him. They were philosophers. Theorists. Idea men. That's what all economists in those days were. They had little tested knowledge, and so which economic system was best was all a matter of opinion.
But things are now much different. Nations and local governments tried the various theories. And we've seen the results. We now have a whole century of data. Furthermore, economists now are scientists. They use scientific methods and deal with tested knowledge. Sure, there are still controversies, just as there are in any science, but the basic principles of economics today are NOT matters of opinion.
For example, we know what happens when governments impose price controls in all their many varieties—rent caps, minimum wages, laws against price gouging, and medical care cost limits. These last few years we've seen a dramatic demonstration of what happens when they meddle with the prices of home loans. We know what happens when they impose tariffs or give subsidies to special groups like farmers or steel producers. We know what happens when they create barriers to people entering a market to compete, like they've done with immigrants. We know what taxes do.
The unfortunate thing is that many of these principles seem to be ignored by our politicians. And by those who vote them in. And so we can have a Congress pass massive health care legislation that will cause health care shortages just as similar laws caused shortages in other countries. This is how we have a president who in a recent speech to the U.S. Chamber of Commerce suggested, in good Marxist fashion, that it was business owners who kept the American workers down by hoarding all the profits. Has he not looked at the data which shows that huge profits invite more competition, which tries to get ahead of the leader by cutting prices, which allows the American workers to get more for less, thus raising their standard of living?
In the 1980's and 1990's India and China began to make fundamental changes to their economic policies, doing the things that have been proven to work. Suddenly, the economies of those nations started to grow. It's estimated that 20 million people in India rose out of poverty in a decade. In China, more than a million people rose out of poverty EACH MONTH.
But this seems lost on a number of politicians. Don't let it be lost on you. We have critical elections coming up. One of the best things we can do is educate ourselves about these basic economic principles so we can cut through all the political blarney. I haven't found a better, more enjoyable book on the subject than Basic Economic Principles: A Common Sense Guide to the Economy by Thomas Sowell. Sowell is an economist and Senior Fellow on Public Policy at the Hoover Institution at Stanford University. His book is written for the general public and so foregoes dry charts and theoretical ho-hum for lots of real-life examples and straight-forward explanations. There are times when I wish he would have gone into more detail on a few subjects, but what he lacks in depth in a handful of areas, he makes up with breadth. Furthermore, the way he presents the topic was interesting enough to make me stay up late a number of nights well past my bedtime. 
Great family entertainment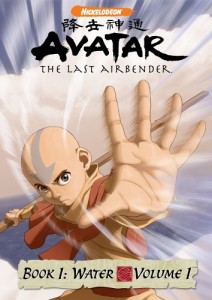 Do you want some fun family entertainment that includes laughs, wonder, and moments of poignancy? Something you can watch and enjoy with the kids? Then let me recommend the animated TV series Avatar: The Last Airbender. This is NOT the movie Avatar by James Cameron with all the big blue people Nor is it the movie The Last Airbender, based on the TV series, which many fans disliked. This is the original. The one that millions love.
Through the miracle of Netflix, I started watching it with my girls a few months ago. And we've all been sucked in. It's unlike any "cartoon" I've seen. In fact, you can't call it a cartoon just as you can't call The Incredibles or Lion King cartoons. This is great story telling. Furthermore, instead of it being a bunch of unconnected episodes, this series is telling a long story. It ran for three years on Nickelodeon and includes more than sixty 22-minute episodes.
The series follows the adventures of the main protagonist Aang and his friends, who must save the world by ending the destructive war with the Fire Nation. Aang's world is divided up into four nations—Air, Earth, Water, and Fire. In each nation are "benders" who can powers with the element of that nation. So Air Benders can fly and create huge winds; Fire Benders can generate and throw fire; Water Benders can create ice and waves.
So it's fantasy, and all of that is cool, but it's the characters that we enjoy the most. We quote and laugh at some of their lines. And then there are the episodes with true dramatic moments.
Avatar has been nominated for and won many awards, including the Annual Annie Awards, the Genesis Awards, the primetime Emmy awards and a Peabody Award. It's excellent entertainment.