The

Stocking

Stuffer

for LORD of the RINGS readers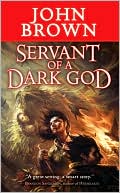 Make someone happy with 624 AWARD-WINNING pages of thrilling ACTION, cool MONSTERS, & wicked MAGICS.
~ Best Novel of the Year Whitney Awards, speculative fiction
~ Engrossing Publishers Weekly
~ Provocative Booklist
~ Starred Review! Library Journal
~ A great setting, a smart story Brandon Sanderson
This book makes crowds cheer*. Only $7.99. Read the first chapter.
*tested on a statistically valid sample of gerbils, hamsters, and various other intelligent rodents who all cheered with wild delight at the reading and then asked for more peanuts and crackers