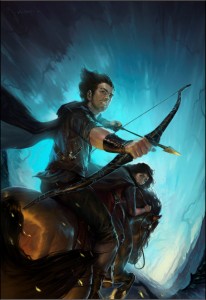 Today is a fine US holiday. And so I took the day off to write. I just added over 6,000 words to the final big battle climax of my novel. And what a climax it is. It's almost 50,000 words long. I still have another 5-10k to go.
Folks, this is longer than a lot of short novels.
I guess it would be more accurate to say I'm writing act 3. The book will probably exceed 200k words. So 60k isn't too long for the final act.
I will now sigh in contentment.
*sighs*
I'm enjoying the heck out of writing this.
At the same time, I'm hoping to figure out how to make book three in this epic fantasy series shorter so I can get the story out to readers in a more timely manner. I might be able to write two normal sized novels instead of one monster. I will think hard about it.
In the meantime, I hope to wrap this rewrite of act 3 up over the next few days. And then it's just line and copy edits.