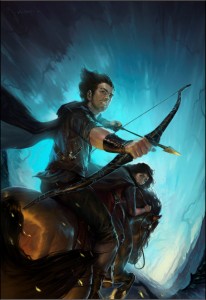 The copy edits for CURSE and RAVELER are finished. The artist has also begun working on the cover for RAVELER.
The next task is to review and add anything necessary to make the ending of CURSE and the beginning of RAVELER work in their new roles.
And then it's pub time. Getting very close now, folks.