Behold.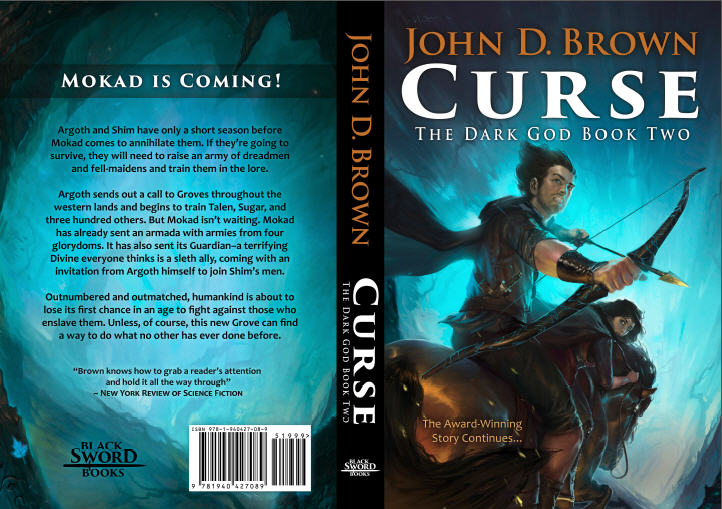 The proof has been shipped. When that arrives, we'll review it to make sure everything looks good, and then it's release time.
The artwork is proceeding along for RAVELER as well. The target for that is mid August. As soon as it's finished, we'll be ready to release that book as well.
Just for kicks, here's the SERVANT spread.