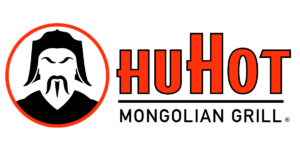 Nellie and I recently celebrated our anniversary and enjoyed a delicious meal at HuHot Mongolian Grill in Logan, Utah.
If you've never been to a Mongolian grill, here's how it works. You take a plate, pile it with your desired selection of fresh meats and veggies, douse it with sauces, then hand the plate to the chef. He then spreads it on his gigantic, circular Mongolian grill and cooks it before your eyes, then hands your hot meal back to you. You take it to your table and enjoy a fine, fresh stir fry of your own making.
If you want more, or want to try something different, when you're finished, you go back because it's an all-you-can-eat grill. I can happily report that Nellie and I did go back. We wanted to go back a third time but were stuffed.
The food was excellent. The service was friendly. If you're looking for something different, I think you'll want to give HuHot a try.