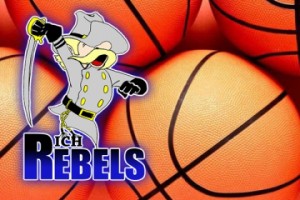 Cody Lundgren, Jesse Calder, and Louie Stewart led our Lady Rebel basketball team to a 10- 10 record in the regular season and a 2-2 performance at the state tournament that earned our girls second place in our region and sixth at state.
It's interesting that the wins and losses were split right down the middle, which means it wasn't a losing season, but it wasn't a winning season either.
Or was it?
Now, I love it when our kids win. But I've never believed that winning should be the ultimate measurement or objective of high school sports. In fact, I will go so far as to say that it's possible to win every game and become the state champion and utterly fail. Because, for me, high school sports are not about winning games. They are about the lessons that can only be learned by striving for excellence through competition.
Lessons such as learning to:
Work hard
Work smart
Push yourself over a long period to obtain something you desire
Not give up in the face of adversity
Not give up even when you're behind or the odds are against you
Play on a team, including supporting other team members in their roles, especially during the bad times
See mistakes and losses as feedback and triggers for learning instead of labels
Exert control over your future instead of feeling nothing you do makes a difference
Deal with both success and defeat
Deal with competitors who haven't quite yet caught the vision
I could list many more. The opportunities for learning key lessons about winning in life litter the ground in our gyms and on our fields and on our mats.
The question is: did our coaches help our kids seize those opportunities? Did they help them learn what really matters and have a good time doing it?
I'm pleased to report from what I and others observed that the three amigos listed above helped our girls do just that.
They built positive and fun relationships.
They asked the girls to meet high standards of performance and kept the girls busy in practice with useful drills that built skills.
They taught them instead of yelled at them, and they praised them when they did well and when they attempted to do well but weren't yet able to execute the skills right.
They taught them to play with skill, not with cheap shots, as was displayed by one team at the state tournament that had learned to punch the opposing team's stomachs when they went up for shots.
They demonstrated, by example, how to deal with losses and mistakes.
Coach Lundgren also worked in a demonstration of how tricky the lines on the court can be for old guys, tripping them and causing them to slide across the floor (grin).
This was a winning season for me. Coaches are really just a certain type of teacher, and I'm sure they have things they want to improve in their curriculum. But this was a fabulous season full of opportunities to learn the things that really matter in life.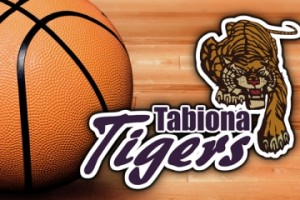 And it wasn't just the Lady Rebels learning these kinds of lessons. For those of you that didn't go to the tournament, you should know about the Lady Tigers from Tabiona. They're one of our region opponents. One that we beat both times we met them in the regular season.
In our second game of the tournament, one of our girls, one of our top rebounders, a demon under the basket, broke her hand. She knew it hurt like heck, enough to bring tears to her eyes, but didn't know she'd broken it, and so she played the last quarter and a half with a broken hand. (Is there a lesson there?) Well, Tabiona was our next game.
Now stop and think about this. We beat Tabiona both times this season. I think we've probably beaten them a lot more than they've beaten us these last few years. You know what you feel when a team keeps beating you.
So the Lady Tigers found out that one of our starters, one of the players that was supposed to have played them the next day, had broken her hand. And the girls, not their coaches, decided to get her . . . flowers.
Flowers. For a player on their region opponent's team.
Who does that?
Well, the Lady Tigers do. I talked to their coach, and he said it was all the girls' idea.
They're learning things down in Tabiona that go far beyond basketball.
And they're learning things that go far beyond basketball here, thanks to Lundgren, Calder, and Stuart.
That's good stuff, baby. That's excellent stuff.