It appears I got the wrong District of Wonders podcast for Loose in the Wires. It's not Starship Sofa. It's Far-fetched Fables who will be producing it.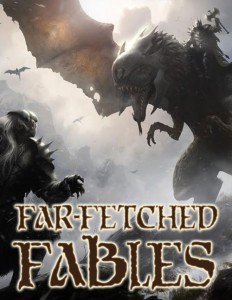 Mark Zanfardino writes:
I'm the audio engineer for Far Fetched Fables (http://farfetchedfables.com). "Loose in the Wires" will be run on Far Fetched Fables – a District of Wonders podcast – episode 44 on February 17, 2015. I've just finished listening to the audio production and it sounds fantastic!

Thank you John Brown for letting us run this fun story!
I can't wait to hear what they've done with this.