Divine Nature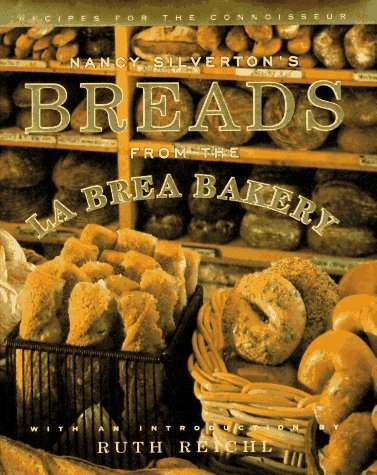 I became a fan of bread when I lived in Europe. But not just any bread. I'm talking about the kind of bread with a crust that crackles and is chewy. With an inside that's soft. Bread that doesn't need anything on it, but makes you sing when you eat it with soup or a thin smear of butter. Alas, I came home and could not find such bread. It was all Wonder Bread nonsense and its many sandwich bread relatives.
Luckily, I married a gal who had lived in Europe as well. And who, for a few years, actually had some time to bake. It took some time to find a cookbook with recipes that worked. It took some practice. But she was finally able to recreate that crackle, chewy, soft (not the shattering, roof-of-mouth cutting stuff either). And we enjoyed great bread for a few years. Then she took a job outside the home and we've been relegated to American sandwich bread again.
Enter four daughters. Three of whom are working through a church program like the Boy Scouts that's meant to help them develop key virtues. Each of the virtues requires they complete a number of tasks to educate them about that virtue. When they've completed the tasks for a virtue, they are to devise and undertake a ten hour project to help them practice what they've learned.
Recently, I sat down with my oldest to see where she was and found to my surprise that she still had a number of things to complete. As I reviewed the requirements with her, I pointed out that she'd fulfilled the requirements for all of these virtues many times over. But she refused to count her activities that might apply because she didn't perform them at the time with the intent to fulfill the requirements. She wanted her accomplishment to be purposeful. She's focused on the intent of the program, not the award for the award's sake. (Where do such children come from?) I saw her point, applauded it, and went back to work trying to help her brainstorm what she could do.
We came to the virtue called Divine Nature, which states: "Be partakers of the divine nature. Giving all diligence, add to your faith virtue; and to virtue knowledge; and to knowledge temperance; and to temperance patience; and to patience godliness; and to godliness brotherly kindness; and to brotherly kindness charity." Many of the activities revolve around womanhood and family. But it was the big project she needed to complete, one that "will help you practice what you have learned. This should be a significant effort that will take at least ten hours to complete."
Some of the suggested projects had to do with service in the community, others with talents. Then I read: "Develop a skill you could use in your future home, such as cooking, sewing, making repairs, organizing, or designing."
Cooking?
My bread soul stirred.
Cooking?! Baking is cooking.
Memories of crackling crust and soft centers filled the mind of my bread beast. "Bread!" I declared.
Luckily, Daughter Number 1 had also eaten her mother's bread and missed it. "Bread," she agreed. And we pulled the book out that my wife had found so useful, and began.
The book is Nancy Silverton's Breads From The La Brea Bakery. Silverton is a master chef.  She owns and operates the Campanile restaurant and the La Brea Bakery in Los Angeles. Her bread is sought for all over the nation. Her breads and the breads she shares in this book are all made with a sourdough starter that she teaches you to make from scratch with grapes. Actually, you don't make it, but feed it. Because it's a living thing. And after a while it becomes almost like a strange family pet growing on the counter and in the fridge.
Some might hear "sour" and turn away, but Silverton explains how to keep the starter from becoming too sour. The result is a crackling, chewy, soft bread with a light tang that's delicious. In fact, Daughter Number 1 just made bagels from the recipe in the book. There's no tang at all. They're the best bagels I've had. She's also made the regular loaf, pancakes, and waffles from this same starter. They're all delicious.
The book starts off with a lesson in bread making then shares about 60 recipes, everything from baguettes to whole-wheat sandwich bread to sourdough onion rings. The only downside to the book is that I wish it had more pictures. An illustration, for example, in the section on rolling bagels would have been helpful. But we found one on youtube, and it sufficed. And I will confess that I didn't think once about pictures when eating the bread.
BTW, we've stopped calling this bread. Now, when it's time, one of us will say, "I think it's time to make some divine nature."
Our Young Girls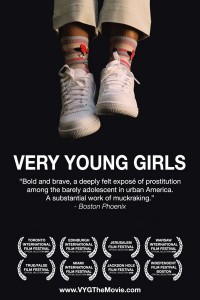 I was recently reading about organized crime and their main activities.  In the section about what ties such groups have to prostitution, the authors reported that it's estimated that 20% of all prostitutes are street walkers. Another 15% are call girls or escort service workers, and the remaining number, 65%, work in an establishment of some kind—massage parlors, brothers, bars, and hotels.  
The authors reported that most street walkers have a lover or companion relationship with their pimp. This didn't make sense to me at the time. But after watching Showtime's Very Young Girls, I now understand what they're talking about.
This film is a documentary about teenage girl prostitutes in New York City and the GEMS (Girls Education and Mentoring Services) that helps them to find a new direction, which is not always easy.
One of the awful statistics the film reveals is that the average age of entry into street walker prostitution in the United States is just thirteen.
No, that's not a typo. It's thirteen. THIR-TEEN.
The film introduces us to Rachel Lloyd who dropped out of school and became a teenage stripper and hooker. But she got out. She changed her life and then started the GEMS program to help young girls who found themselves in situations like the one from which she escaped. Lloyd began the program in her apartment and eventually got funding to open a recovery center where girls can seek shelter while they're trying to redirect their lives.
The film profiles a number of the girls working through the program. Some of these kids are kidnapped off the street and forced into the "life" as they call it. Some are lured away by pimps who initially act as if they want them to be their girlfriends, flattering them and showing them a good time, and only after they've been sleeping together for a while do the pimps then explain that they need to make some money.
Many of these girls come from broken homes. Many have grown up believing the sexual messages portrayed by the media. The girls are beaten and given drugs.
Some have been so psychologically manipulated by their pimps that they feel compelled to return. Others have successfully broken with their pasts.
And all of them are just kids. KIDS!
This is a movie that's hard to watch. It's not graphic in any way. It's simply the subject matter. It's also eye-opening and, while the problem is huge, does provide some hope. Thank the Lord for people like Rachel Lloyd. And for people everywhere who live upstanding lives and by kindness and good teaching save their children and others in their communities from this terrible waste. Rent this movie on Netflix. I think you'll find it's well worth the time.