I promised you I'd post my materials. Here they are.
Succeeding as a Storyteller 2016-02-13 HANDOUT
What Comes Next 2016-02-12 PRINT
Also, at the end of my and LL Muir's presentation of Succeeding as a Writer, I offered some of my books, the ones I authored, for free in the back. I would like to ask whoever accidentally got caught up in the mad rush (it was like Black Friday) and took my copy of Cheree Alsop's Daybreak: Girl from the Stars Book 1 to please mail it to me. It looks like this: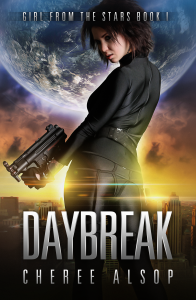 It is dedicated to "Mrs. Brown's Class" and was a present for her. You may mail it to John D. Brown, PO Box 157, Laketown, UT 84038.