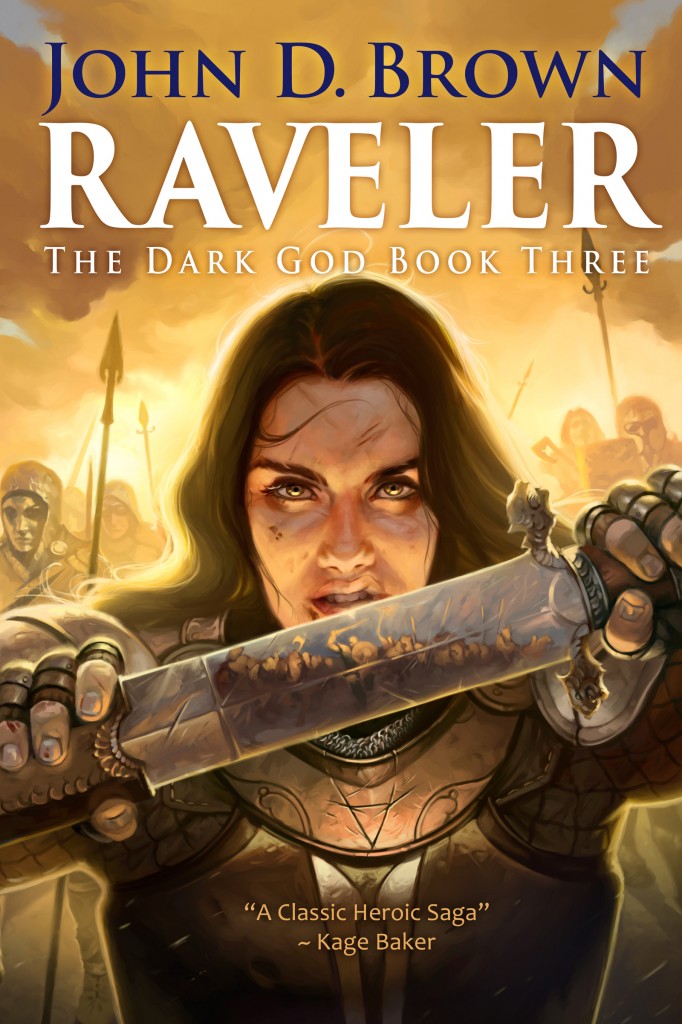 The War with Mokad Begins!
Folks, I'm so happy to announce this. First, I love the cover. As you can see, no big-bosomed, bikini-clad, fluff bunnies need apply here. Click on the image to take a gander at what's reflected in the sword and then the symbol she's etched into the collar of her armor.
Next, I get to share Harnock, who was a blast to write. And the woodikin they call Chot. There are revelations, wasp lords, battles, a poignant scene with Argoth I've been waiting since Servant to write, plus plenty more.
To celebrate, we're putting the book on a huge discount Tuesday and Wednesday.
Big trade paperback + free ebook: $9.99!
(normally $18.98 if purchased separately)
I double-checked the price. When I posted this, it was $9.99 on Amazon. Get it before Amazon dinks with the price.
Ebook: $.99 cents!
(normally $3.99)
Kindle (USA)
Kindle (outside the USA)
Nook
iTunes
Smashwords
Kobo
Happy reading!
John
PS To get the free e-book with your paperback, purchase your paperback, then go to the top menu bar and select Shop By Department > Kindle E-Readers & Books > Kindle Books. Click Kindle MatchBook in the left sidebar, and then the Find your Kindle MatchBook titles button. It should list Raveler along with all of the other MatchBooks available to you.