Kung Fu Your Food
It sounds like something off of a bad infomercial—black-clad ninjas, blenders, and, if you order now, a zirconium ruby that can withstand the pressure of a full elephant's weight! But we didn't get the Ninja Master Prep Professional—a six-cup pitcher and three two-cup prep bowls–from an infomercial. Santa's up to his old tricks again. The dirty dog one-upped me and gave it to my wife for Christmas.
Most blenders and food-processors use a single blade at the bottom of the container. When you make thicker smoothies, this means you have to stir and poke the chunks to the bottom. When you chop vegetables, it means that sometimes the stuff on the bottom turns to soup while larger chunks whirl around on top. And when it's time to serve or remove the contents, you have to deal with the blades.
But the Ninja Master Prep turns all that on its head. It uses multiple blades–one each at the bottom, middle, and top. You hold the motor in your hand. This configuration processes the food quickly and evenly. For example, we had 48 ounces of thick, perfectly-blended smoothies made from frozen strawberries in thirty seconds. And serving was a breeze because we simply set the motor aside, pulled the blade column out, and were left with a normal pitcher.   
If you're looking for a new blender or food processor, give the Ninja Master Prep Professional a try. You can find it at Sam's Club, Target, Kohl's, and many places online, including Amazon.com.
Now, Grasshopper. You must learn respect–Hee-yah!
Easy Eating

One of the best changes we can make in our diets is to include more fruits and vegetables. I've found one of the easiest ways to do this is to order a weekly boxful from Bountiful Baskets (BountifulBaskets.org), a co-op which has hundreds of pickup locations in ten western states.
The produce is cheap. And because you don't choose what you're going to get, you're introduced to vegetables and fruits you might not otherwise try. Some might think that leads to eating less produce, but we've found it's actually the reverse.
One of the biggest headaches of cooking is planning the meals. In fact, I think having a menu is most of the battle. Bountiful Baskets eliminates a good portion of that planning and required shopping. Instead of trying to figure out what to cook, we know what we have to cook. It's right there in the basket. All we need to do is build a number of the week's meals around the produce. A few clicks on allrecipes.com and we're ready to go.
If you want to eat a more healthy and delicious diet, give Bountiful Baskets a go.  
Be Happy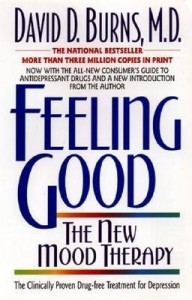 It's the holiday season and a joyous time for many people. But it's also the worst time of year for others. We recently had another suicide in our little county. Some people might prefer we sweep such things under the rug. But it breaks my heart. Especially since such tragedy is avoidable. And I'm not talking about removing the problem with medication, although sometimes people do need to treat chemical imbalances. For many, much, if not all, of their depression is fueled by specific types of thoughts.
These thoughts are not wacky, crazy things. In fact, they may seem innocuous or normal to some. But they are deadly all the same. Identifying and shining the truth on these thoughts takes some work, but the liberation is worth every ounce of effort.
It's unrealistic to expect to be full of joy every minute of our lives. But it's also not necessary, nor is it normal, to live a life dominated by feelings of worthlessness, hopelessness, pain, and self-loathing. If you or someone you know seems to feel these things on a regular basis, please, get a copy of Feeling Good by David Burns. Just read the first hundred pages and perform the techniques found there. And if you need some help being consistent, find a counselor to help you.
Along with the jolts and pains, life provides an abundance of joys. Don't let yourself, or those close to you, miss them.