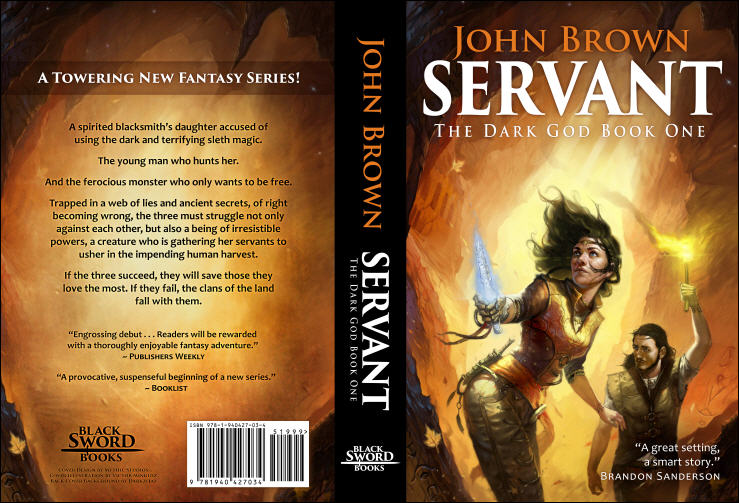 Folks,
Servant is now officially released! And for those who have stuck with me I've put it on a super sale this Tuesday and Wednesday: 99 cents for the ebook, $12.99 for the trade paper, which is almost right at cost (this is a nice fat book, clocking in at over 500 pages).
eBook (Amazon)
Trade paperback (Amazon)
I love the ebook, but I must say the trade paperback version is gorgeous. The color and illustration at that size by Victor Minguez is just awesome.
Enjoy!
And Merry Christmas.
P.S. Bad Penny is right around the corner.