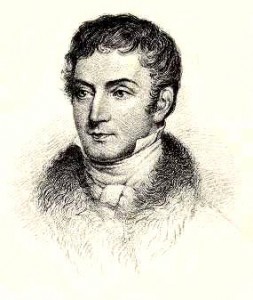 How do writers juggle writing and family?
One of my heroes is Mary Higgins Clark who, as a single mom, started a career. She got up very early, wrote for 1-2 hours in the morning, and became a mega-seller.
I have four girls. And a full-time job. When the first two were little my wife was working and I was Mr. Mom going to school. Then we switched.
Here's my experience. While I love writing, my stories do not run to me and give me wonderful strangling hugs after school like my youngest. While I laugh at the humor I come up with in my stories and enjoy it, it cannot replace the uncontrollable giggling I experience when I go on dates with my second. While writing lifts me, it does not fill my office with notes and wallpapers of love like my oldest. And writing never drags me out to play ghosts in the graveyard or hide and seek–daughter #3. Nor will my stories and novels be there for me when I'm old.
While writing is incredibly fulfilling, my wife, kids, and other relationships are a joy it cannot replace.
What all this means is that I try to recognize that I can't let family and writing compete. They can't be equal priorities. Family comes first. But this doesn't mean I don't write. I block out times to write. These are my writing times. I get up early to make time for this. I don't watch a lot of TV. I don't read a million blogs, nor, alas, can I read fiction at the level I used to. I make time. But I also make blocks when I just forget writing (even though it can be hard).
Specifically, here's my average work week.
5:00 AM rise, wake and get centered for the day
6:00 AM work ("work" is my day job and writing)
6:30 AM family and breakfast
7:30 AM go to work (at home). Try to get in 7-8 hours at day job and 2 hours writing. When I did commute I wrote for 1 hour during lunch and 1 hour in the morning before I went to work. Then I'd take a 2 hour block on Thursdays.
5:30 PM family etc.
9:30 PM bed
On Saturdays I get a few more hours writing. Sunday I forget everything but family.
With the new book contract I have to become a bit more creative. But if it ever comes down to sacrifice the last 2 years of my oldest being at home and writing, well, the books will go.
When my writing plans meet reality, I try to adjust and find other slots for writing. It wasn't easy in the beginning, but it's become much easier. And I don't worry about what I might have accomplished in writing if I'd just had the extra time. Such what-if's, I've found, are almost always poisonous. And who the heck cares? Because while I want to write wonderful stories, I think the greatest loss I think I might experience at the end of my life (believing in an after life or not) is looking back and seeing that I traded the opportunity for wonderful relationships for a rapidly mouldering spot on the shelves.
Washington Irving wrote a funny and wonderful piece on this mouldering in his "The Mutability of Literature" in THE SKETCHBOOK OF GEOFFERY CRAYON. I recommend every writer read this to put life and writing into perspective.