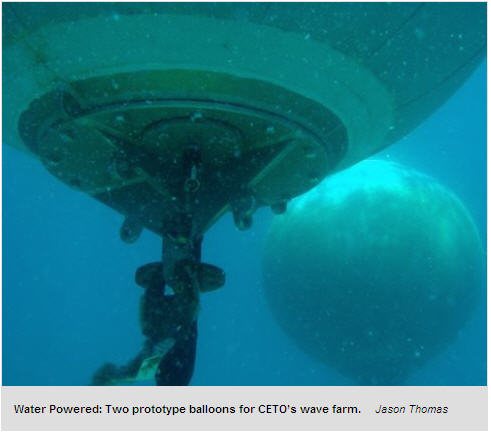 This is a fantastic article summarizing some key issues with wave energy and the solution Alan Burns, an oil bloke from Australia, has come up with. It appears he's taking lessons from his expertise in off-shore drilling (it's safer to work on the bottom of the sea) and applying it to wave energy. It's a must read.
http://www.popsci.com/kalee-thompson/article/2008-09/burning-tide
No ideas yet on how to use this in a story. If you have any, post in the comments section.
Wait, what if our hero is an inventor like Mr. Burns? Naw, what if we actually do go to the seas? It seems like a no-brainer. So we go to the seas. And our hero is the guy who is replacing parts. Humm, maybe. Of course, if our power generation is out there in the sea, then a perfect target for a terrorist is the pipe pumping the water in. Or what if they find a sea wreck while installing a huge one of these? And would the ocean floor suddenly become real estate? What kind of agent would sell it? Hummm