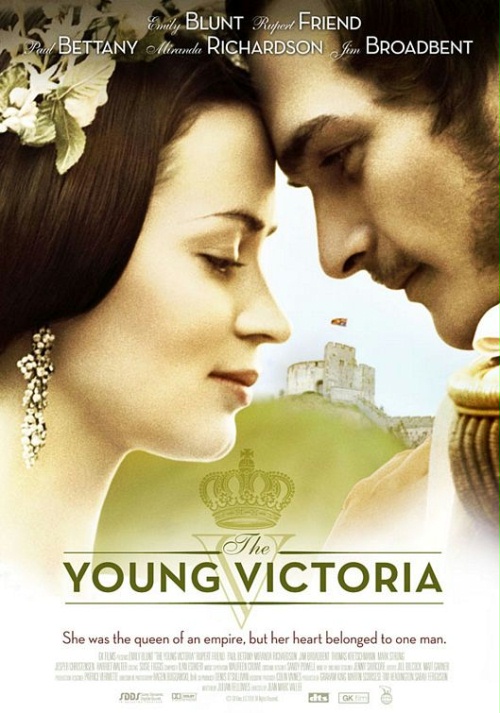 Being a crass American I have always considered the current British royalty as nothing more than very expensive mascots. What function do they really serve besides acting as some kind of high-society-reality-show soap opera? 
Not that this is bad. If the British want to spend their money on queens, princes, and princesses, who am I to oppose them? After all, we Americans have kept the stellar Survivor series going for ten seasons. And when it finally ends, we'll probably replace it with something else of supreme value like World's Biggest Belchers or Kids Who Eat Boogers. At least the Royal Family has some modicum of class. Still, the point is that I'm not disposed to feel much sympathy for state-supported rich folk. So when I tell you I just watched and loved The Young Victoria, it should tell you something.
The movie was sublime. A large part of it was because the story left me edified, left me wanting to be a husband–a friend to my wife–as good as the Albert portrayed in that film. Compare this to Killers which could have been so good, but devolved into dumb sex jokes and dumber action, which then only got worse. When that one ended, I staggered out of the theater having lost half my brain.  The Young Victoria, on the other hand, enlarged my soul.
The movie is a romantic dramatization of some of the events preceding and following the coronation of  Alexandrina Victoria (Queen Victoria), focusing on her early reign and romance with Price Albert in the 1830s. She was only 18 when her uncle, the King, died and the crown fell to her. Some suggested she was too young and should sign her powers over to a regent. Others wanted to use her as a puppet. The question was: would she fall prey to the political aspirations of others? I will let you watch the movie to find out.
Emily Blunt does a wonderful job as Victoria. I loved her in the Jane Austen Book Club as well. She's supported by a great cast, including Rupert Friend as Prince Albert, Mark Strong (the villain in the recent Sherlock Holmes and Robin Hood) as the domineering Sir John Conroy, and Paul Bettany as the dubious Lord Melbourne.
When recently compiling my list of favorite movies of the decade, I lamented the dearth of good love stories. Well, I just found one. This movie was golden.  If you love Jane Austen, you're going to love this show.
(BTW, the Royals actually do perform a number of worthwhile tasks. Read this wiki on the British Royal Family. You may also want to read this on Victoria after you watch the movie.)