The Beginning of a Towering New Series!
A spirited blacksmith's daughter accused of using the dark and terrifying sleth magic.
The young man who hunts her.
And the ferocious monster who only wants to be free.
Trapped in a web of lies and ancient secrets, of right becoming wrong, the three must struggle not only against each other, but also a being of irresistible powers, a creature who is gathering her servants to usher in the impending human harvest.
If the three succeed, they will save those they love the most. If they fail, the clans of the land fall with them.
Read the First Chapter
Click on any of the links below to read the beginning.
Reviews
"Servant delivers solid pacing, a great setting, and a smart story that breaks away from genre conventions."
~ BRANDON SANDERSON, New York Times bestselling author
"Engrossing debut"
~ PUBLISHERS WEEKLY
"A provocative, suspenseful beginning of a new series."
~ BOOKLIST
"A welcome addition to large-scale fantasy."
~ LIBRARY JOURNAL (Starred Review!)
"A book that copies nothing I have read before and which goes its own way brilliantly."
~ DAVID DRAKE, Author of the popular Hammer's Slammers and Lord of Isles series
"I will say, in utter candor, that Servant is a work that truly stands out from other fantasy books on the market. What makes this book work so well is that it's a story about family first, and a fantasy adventure second."
~ ORSON SCOTT CARD'S INTERGALACTIC MEDICINE SHOW
What about Servant of a Dark God?
For those wondering how this book fits with Servant of a Dark God, the Dark God series is being re-released by Blacksword Books, my own imprint. You can read about why I'm doing this here. Why I'm going indie for the next little while here. And what changes I've made to bring the book back to my original vision here. I think readers are going to love the author's cut.
Cool Stuff
The process for creating the cover illustration
In this post, I show the process from sketch to final illustration.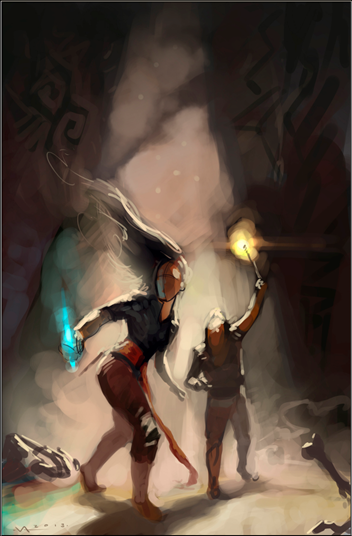 The cover artist for the obsolete edition
The fabulous Raymond Swanland! I absolutely love his style, and can't tell you how excited I was to hear he was doing my cover. Besides being a killer illustrator, he's just a nice guy. I blogged about some of his other art here. Click the image to see a bigger view.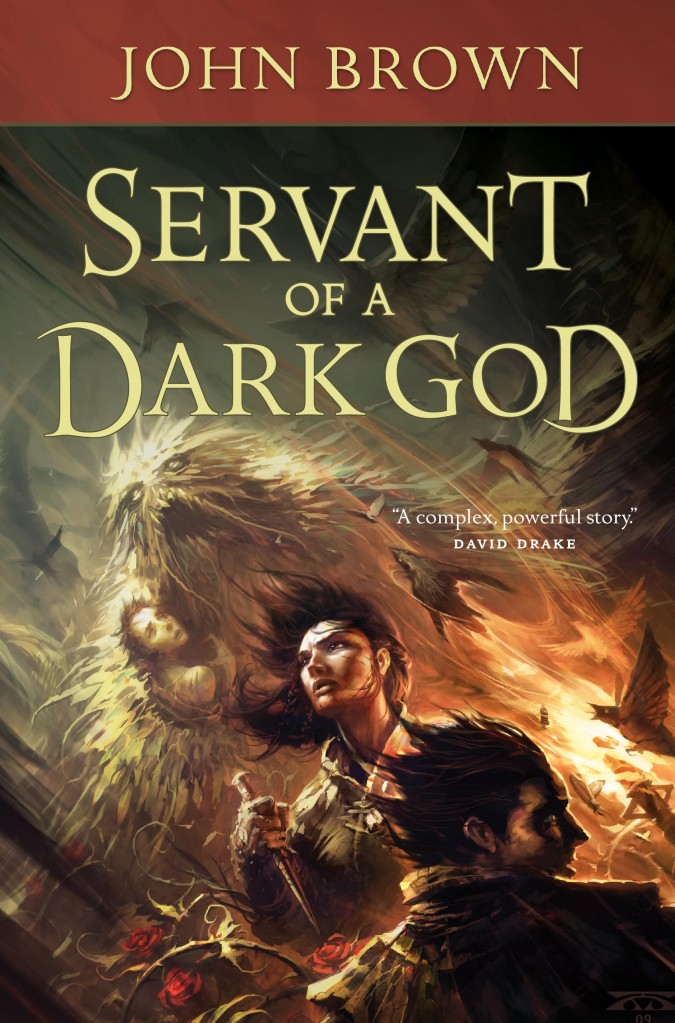 Map
"The Clan Lands of Whitecliff" by Isaac Stewart
Artist Dixon Leavitt does Hunger
Dixon Leavitt is an amazing artist. He recently emailed me saying: "Sometimes I just start sketching with no plan in mind. This just popped out. Thought you'd like to see it."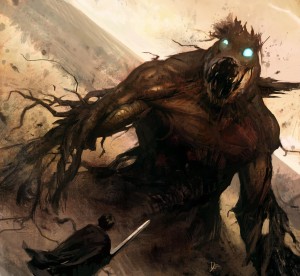 Duuuuuuuuuude!
See the steps to its creation here: http://dixondoodles.blogspot.com/2011/11/creation-of-hunger-from-servant-of-dark.html. Click the image to see a larger version.
Bead-maker Valerie Moore's "The Grove"
Valerie Moore, an Arizona bead maker, loved Servant of a Dark God and was inspired to create a bead called "The Grove." You can get them here.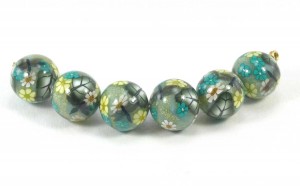 Interviews & Articles